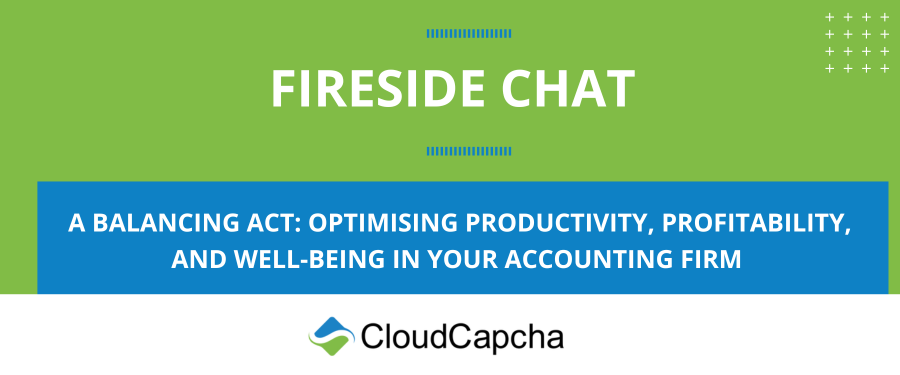 Date: 8th June 2023
Time: 10.00 – 11.00 AEST
We are pleased to invite you to our upcoming live fireside chat on "A balancing act: Optimising productivity, profitability, and well-being in your accounting firm."
Accounting firms are under increasing pressure to improve productivity and profitability in today's fast-paced business world. However, this cannot come at the expense of employee well-being. Our panel of experts will discuss best practices for achieving both goals, including strategies for growing through efficiency rather than burnout and using data to enhance team productivity.
Our panellists include:
Adam Irwin, Managing Partner – Pitcher Partners Sydney
Jeremy Hyman, Principal – Jeremy Hyman Associates
Phil Lowe, CEO – CloudCapcha
We hope that you can join us!